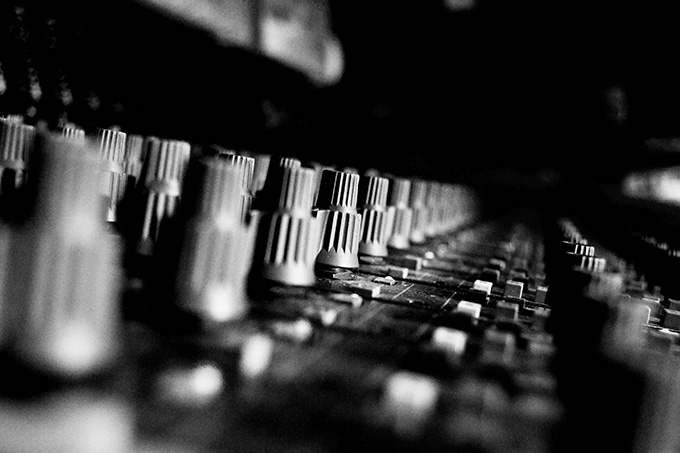 RE-AMPING
Bass and guitar amplifiers have a non-linear behavior that varies (and almost always improves) as the volume increases, especially in using the distortion created by the final stage of a tube circuit. Many classic amps generate their characteristic tone at volumes that are absolutely incompatible with a home environment; therefore many use preamps or plugins that simulate the desired sound. The proposal of a re-amping service is aimed at overcoming this limitation of home recordings: the amplifiers available to give new life to your bass and guitar parts are the following, as well as many others that can be used upon request:
Marshall JCM 900 Head (1991)
Fender Super Twin (1977)
Orange TH30 Head
Ampeg V4B 1974 Head
Bugera Infinium Head
Davoli Lead 200 W Bass Head
Orange Tiny Terror
Marshall JMP HEAD
Vox AC30 Combo (1974)
Fender DeVille Combo
Eko Herald I
Ampeg 4x10 Bass Cabinet
Marshall 4x12 1960 Cabinet
Eminence 4x12 Guitar Cabinet
EDITING
Audio editing service is essential for the development of a professional product, necessary for the completion of any recording process and for the preparation of a mixing session. All editing operations are carried out through the AVID Pro Tools ™ Software (Professional Standard) and related plug-ins for specific needs (eg Autotune, Melodyne, Denoising) The software is constantly updated to the latest versions. The files related to the process can be delivered in any required audio format. Rates starting from € 50 + VAT per song, depending on the complexity of the project.
MIXING
If you're looking for an online mix, then you're definitely in the right place. Just send me your project as a Pro Tools ™ session, or consolidated files of the individual audio tracks. I am committed to bringing your projects to life with the most vibrant sounds and the depth they deserve. With the online mix service, you can give your songs professional quality and uncompromising sound. I always start work with an initial analysis: this allows me to identify any gaps and problems in the audio recordings that can be solved. For each track I take care of the equalization, compression and balance, before creating a mix that honors the song writing. A new sound to your tracks through careful editing and the use of cutting-edge equipment that will add warmth and dynamism even on the dullest sounding tracks. Mixing is performed in a certified control room and on a 40-channel analog console You will listen to your songs as if they were completely new , as you've never heard them before. Last but not least : I am available for a free trial mix and, once the workflow is approved, at least one revision of each work is guaranteed! Your music will sound "like a real record" Rates starting from € 150 + VAT per song
MASTERING
How the mastering process is carried out: In the case of stems mastering we proceed with a first initial balance between the tracks. Overall balance of the piece. Dynamic homogeneity and perceived frequencies across the entire audio range (20Hz - 20KHz) Stereophonic panorama control and management (L - C - R) Correction of phase coherence, notch filtering (if needed), improvement of the dynamics of the parts also in relation to the final destination of the musical product: CD, Vinyl, Web (I-tunes, Youtube, Bandcamp and Soundcloud have different standards in the specific requests. Volume maximization according to industry standards: RMS level, Peak level, but also depending on the music genre and certain stylistic choices Quality control: the song must sound good on any audio reproduction system. Appropriate CD quality export process (16 bit Wav - 44.100), with the insertion of metadata (ISRC codes, titles, authors etc.) for authoring, or in the desired format. Rates starting from € 30 + VAT per song. Ask for a free quote right now ! : info@alesportelli.com